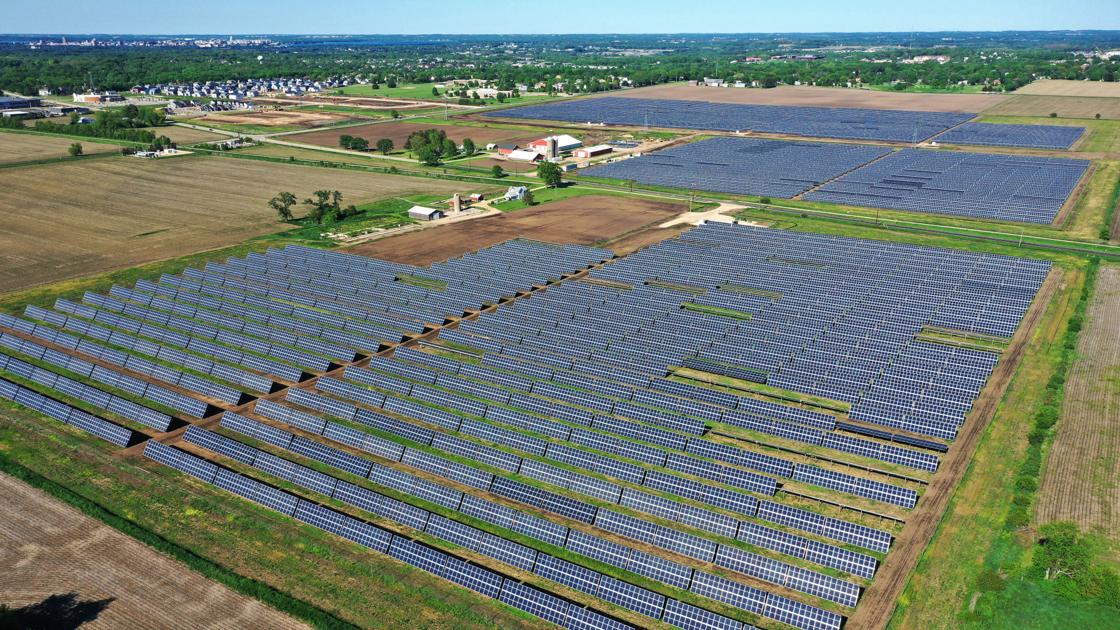 Don't Let NIMBYs Slow Wisconsin's Transition to Solar | Editorial
The burning of fossil fuels has spewed greenhouse gases into the atmosphere at an excessive rate for most of the past two centuries. Gases trap heat, contributing to higher global temperatures and more dangerous and costly storms. Communities in Wisconsin, including Madison, have been affected by unprecedented rains and flooding.
The cost of solar power is falling rapidly, with more utilities and homeowners embracing the technology. In fact, Wisconsin's large-scale electricity generation from solar power more than doubled last year alone, according to the EIA. The Two Creeks Solar Farm in Manitowoc County was powered on last November and the Point Beach Solar Farm was plugged in last month.
When all solar projects brought online are included, Wisconsin's solar production increases to about 1.5% of Wisconsin's total generating capacity, according to Renew Wisconsin. And the Koshkonong Solar Center, once built, will easily exceed it above 2%.
Wisconsin is therefore making progress. Government incentives for more solar power will help keep the momentum going. The same will apply to setting a price for carbon emissions. In this way, the free market will move more quickly to cleaner alternatives. Wisconsin still derives nearly 40% of its electricity from coal, which releases heat-trapping pollution into the atmosphere. Solar energy will be cheaper and healthier for taxpayers.