As part of our Mission Possible campaign, edie brings you this weekly roundup of five of the week's top sustainable business success stories from around the world.
Published weekly, this series shows how companies and sustainability professionals are striving to achieve their "Mission Possible" through the campaign's five key pillars: energy, resources, infrastructure, mobility and business management.
News of Russia's invasion of Ukraine has weighed heavily on hearts and minds this week, including in the area of ​​the environment, where peace is understood to be necessary for sustainable development. Nonetheless, notable progress is being made, with businesses, cities, states and regions turning their environmental ambitions into action. Here we round up five positive sustainability stories from this week.
ENERGY:

Germany sets 100% clean energy target for 2035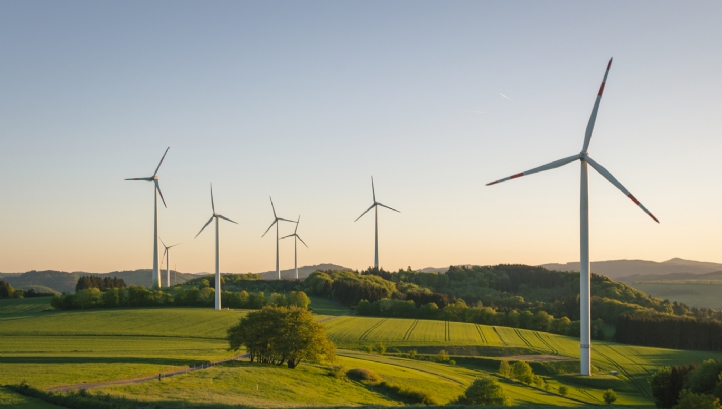 Following the publication of a draft document on Monday 28 February, the German government confirmed its ambition to meet all its electricity needs through renewable energy production by 2035 – thus accelerating its previous deadline "well before 2040". This commitment will be enshrined in law through an amendment to the German Renewable Energy Act.
An intermediate target has also been set for wind and solar to account for 80% of electricity production by 2030.
Meeting the 2035 target could, Chancellor Olaf Sholz said, force Germany to extend the life of its nuclear power plants. Currently, it plans to close the three existing facilities by the end of 2022 and not replace them.
The review of Germany's nuclear approach is tied not only to the EU's net zero goal in 2050 and Germany's new commitment to clean energy, but also to the growing sense that the Germany should reduce its dependence on imported gas from Russia. German Finance Minister Christian Lindner has called renewable electricity sources the "energy of freedom".
RESOURCES:

£3m for innovative refillable system for beauty products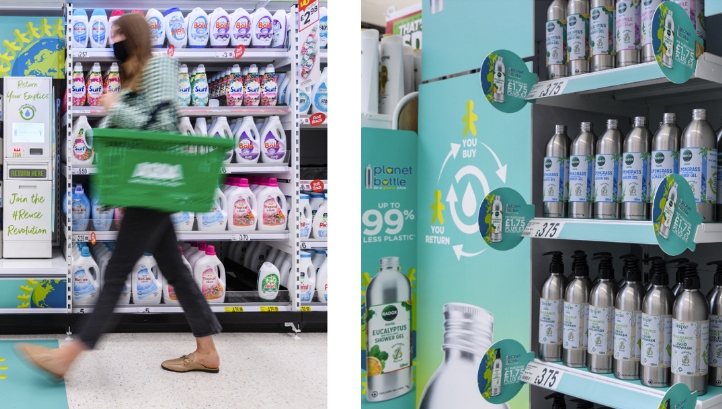 Plastics were front and center for many of us this week as UN member states agreed on broad terms for a new treaty to end global plastic pollution. The treaty covers the production and management of waste – good news for environmental groups who have pointed out that only 9% of all plastics produced to date have been recycled.
One of the ways companies can reduce plastic production is to reuse on a large scale. But, according to the Ellen MacArthur Foundation, progress in this area has been slow.
So it's good news that the 'Re' (short for Return, Refill, Repeat) program has secured £3 million in funding from UKRI. The program was first developed by Beauty Kitchen, certified B Corp, and has gained support from brands such as Asda, Unilever and Elemis.
To date, Re has reduced the use of more than four million single-use bottles. Trials in 19 UK supermarkets resulted in an 80% return and restock rate, with 95% of customers rating the model as 'good' or 'very good'.
Beauty Kitchen co-founder Jo-Anne Chidley said: "This funding is exactly what 'Re' needs to help refine and share the model with more brands, retailers and consumers.
"The three key elements of the circular economy adhere to 'Re'. Consumers love it, brands using the reusable containers are very happy with it, and major retailers are all in on it. This is how you make a change and reduce waste. It's the future; a collaborative and circular economy that works for all parties.
UKRI this week confirmed total funding of £30m for projects to create a more circular economy for plastic packaging. Innovative recycling technologies took the lion's share of funding.
MOBILITY:

Ford launches separate EV business
Building on a commitment to invest at least $30 billion in electric vehicles (EVs) by the end of 2025, auto giant Ford has confirmed a restructuring of its business that will result in the creation of a separate EV branch and a legacy business for gasoline and diesel. Vehicles.
Ford said in a statement that the launch of the two divisions – called Ford Model e and Ford Blue – will help the brand "win against both new EV competitors and established automakers". The statement states that while the units will "operate as separate businesses", they will "share relevant technologies and best practices".
Ford's overarching electric vehicle goal is for a third of all global sales to be electric vehicles by 2026, rising to half of global sales by 2030. The company will stop producing petrol and diesel cars in Europe by then, as the UK bans new petrol and diesel car sales and the EU is considering a similar move.
THE BUILT ENVIRONMENT:

Brompton Bikes unveil plans for green factory on restored wetland site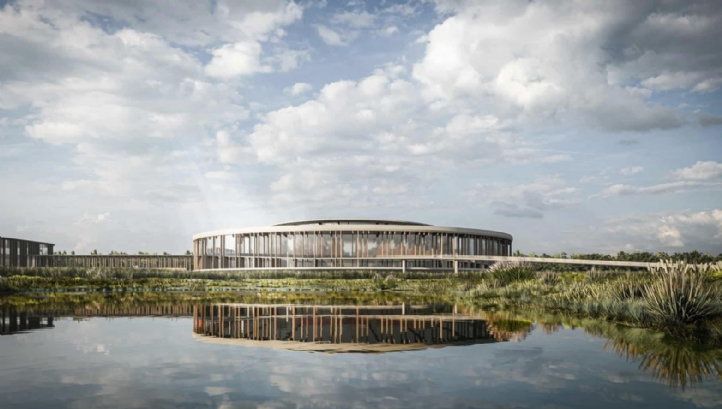 Technically, this announcement was made last week – but it was too eye-catching not to be included in this week's success story roundup.
Brompton, Britain's largest bicycle manufacturer, has presented a vision to deliver a wetland restoration project in Ashford, Kent, which will also be used as the site for a new factory. The company has declared its intention to invest up to £100million in restoring 24 hectares of the 40-acre floodplain and the factory itself.
Designed by architect Guy Holloway, the structure uses low-carbon building materials, ultra-efficient insulation, geothermal heat pumps and rooftop solar panels. Floor-to-ceiling windows will minimize the need for lighting. There will be no parking on site. Instead, workers and visitors will have to cycle, use public transit, or park elsewhere and walk part of the way. Brompton will invest in 4 km of new cycle paths.
Brompton hopes to begin operations at the plant in 2027. Its existing Greenford plant will continue to operate until at least 2030.
CORPORATE MANAGEMENT:

EY offers a free Master in Sustainability to all staff
Professional services firm EY made headlines last month when it pledged to hire up to 1,300 more people in the UK as it sets up a new sustainability services business called ' EY Carbon". For its own operations, EY announced it had achieved carbon neutrality in 2020 and carbon negativity in October 2021. It is aiming for net zero globally by 2025.
Building on this progress, the company has partnered with Hult International Business School to offer a free master's degree in sustainability to all of its staff. The course will be delivered online.
EY surveyed a sample of its 312,000 employees globally and found that three-quarters want to engage in activities that have a positive impact on people and the planet as part of their job.
"EY employees are passionate about global challenges and this qualification will help both the EY organization and EY clients to become true leaders in building a more sustainable world," said Carmine Di Sibio , president and global CEO of the company.
Sarah Georges